Welcome to Flower Days florist!
Here at Flower Days, we take pride in creating stunning, luxury flowers for all occasions - from gifts to wedding flowers and funeral tributes, using only the very best stems. Working from our home based studio, we offer a delivery and collection service 6 days a week.
Explore our products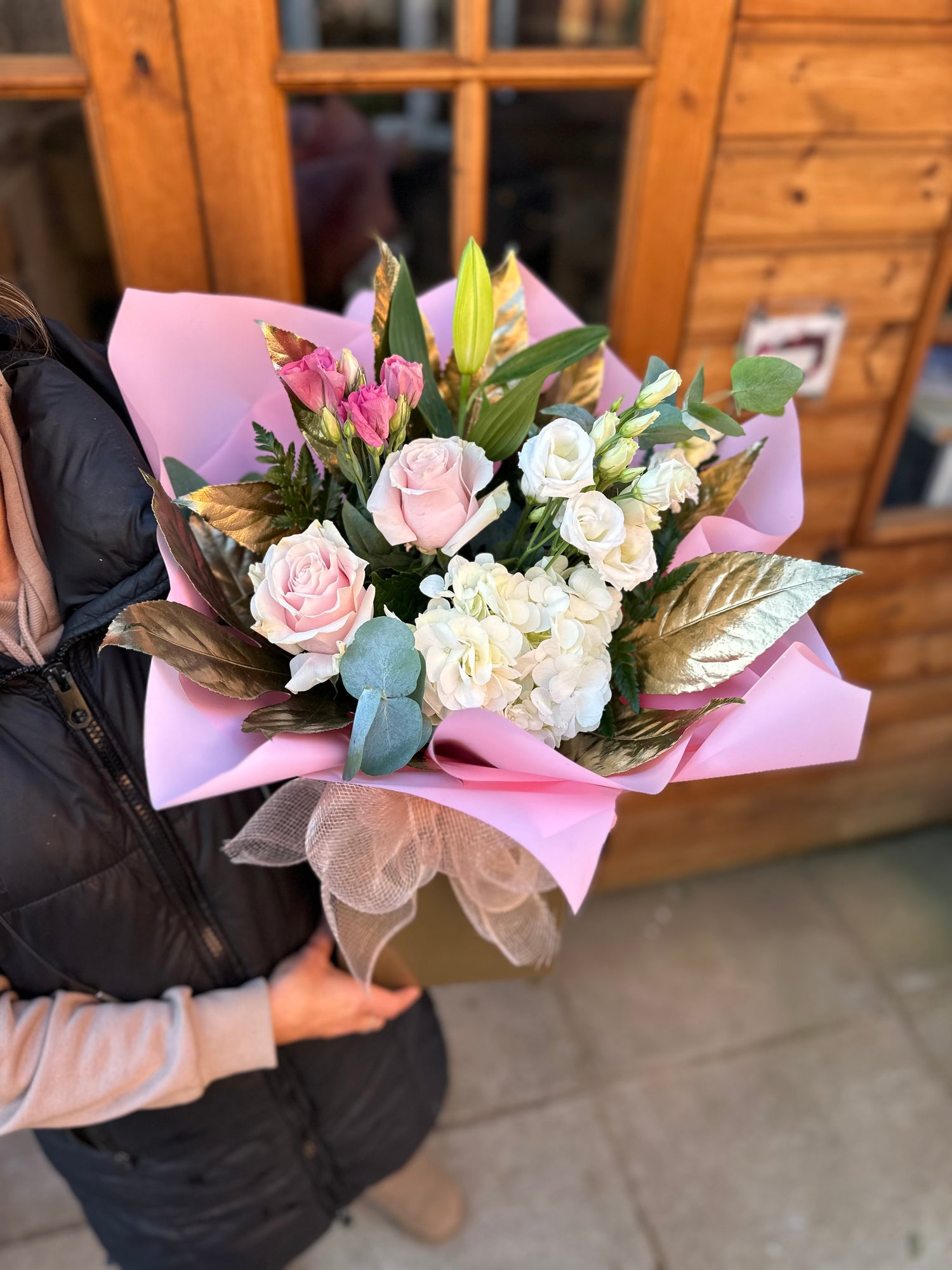 Bouquet of the week!
This week's florist choice £25 bouquet is a stunning mix of pinks and creams, finished with gold leaves, luxury wrap, box and bow.
Order now
Our online floral boutique
Some of our bestselling flowers...
Follow us on Instagram for daily floral updates!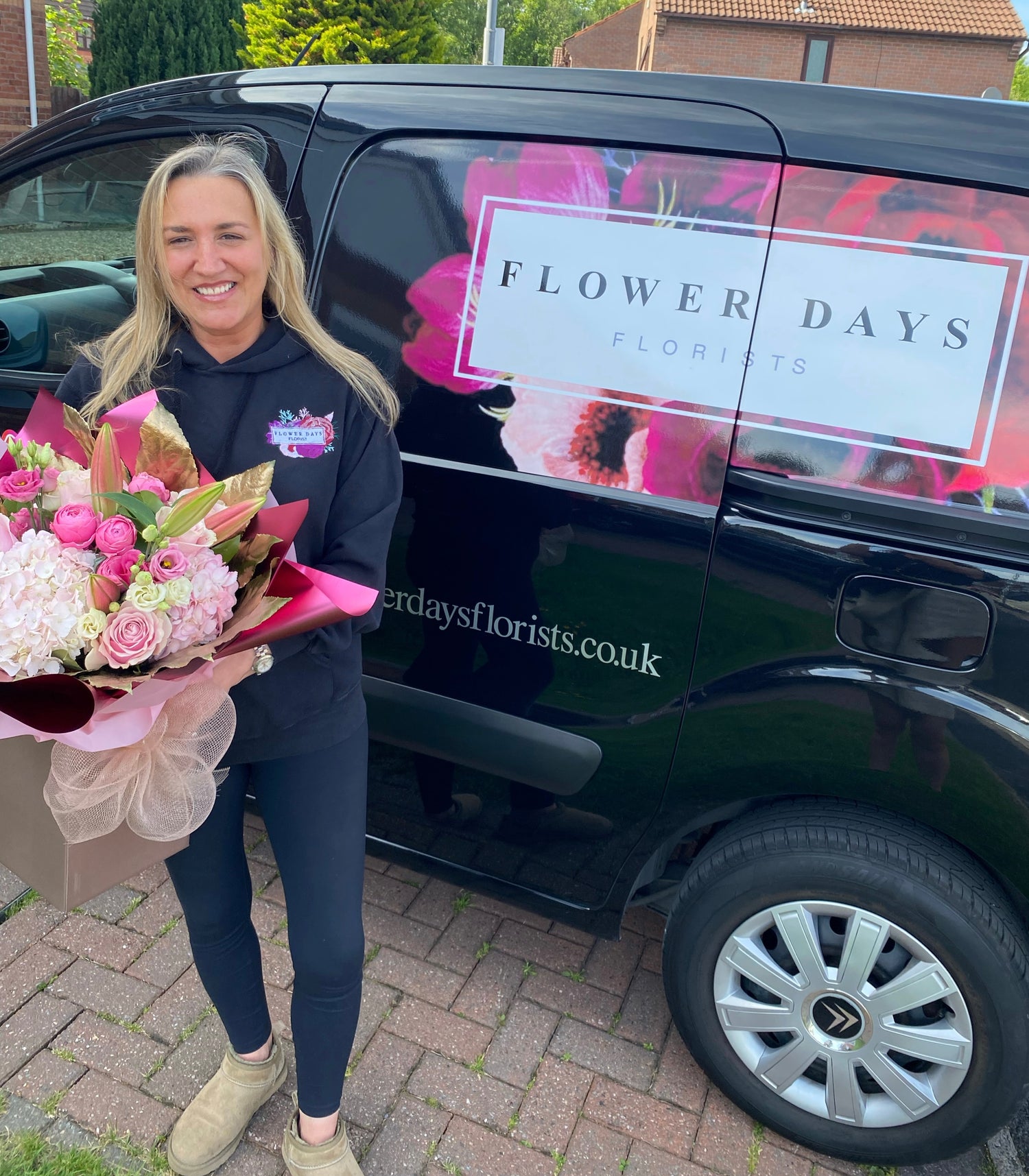 Meet the owner...
Hey! My name is Gayle and I am the proud owner of Flower Days florist. Creating beautiful flowers has been my passion ever since I started my first ever Saturday job at my local florist, aged just 16.
Over 20 years later, I've finally taken the leap to start my own business, est. 2020 - I am so lucky to get to do something I love every day.
Now...let's create some floral magic!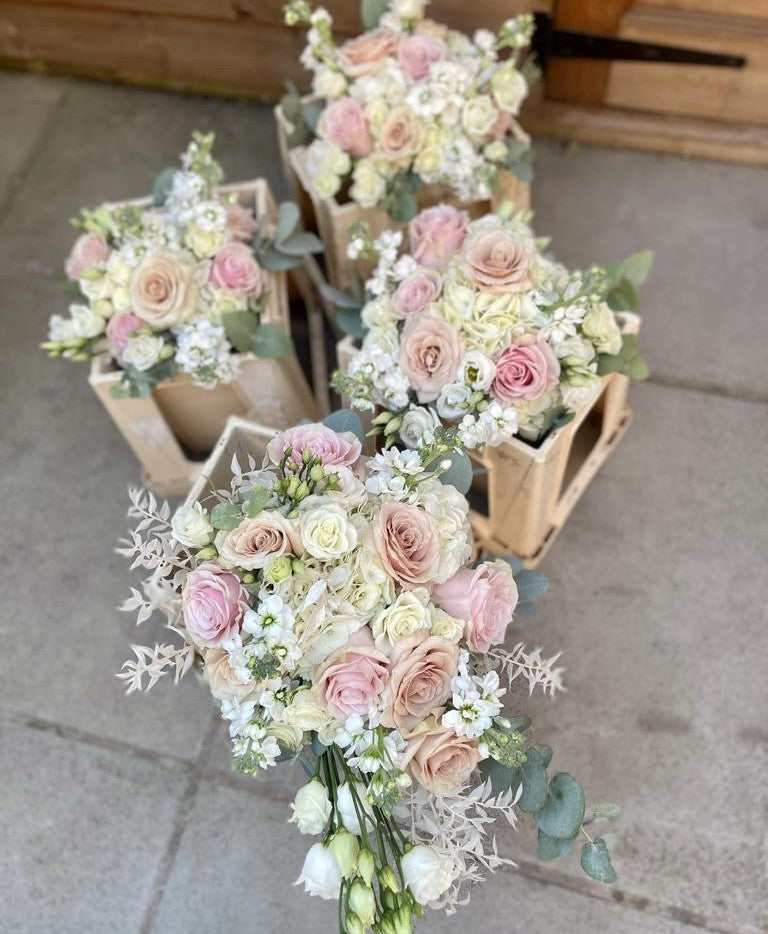 Weddings & Events
Are you planning for your big day? Congratulations! We would love to be a part of it - get in touch to arrange your initial consultation.
Read more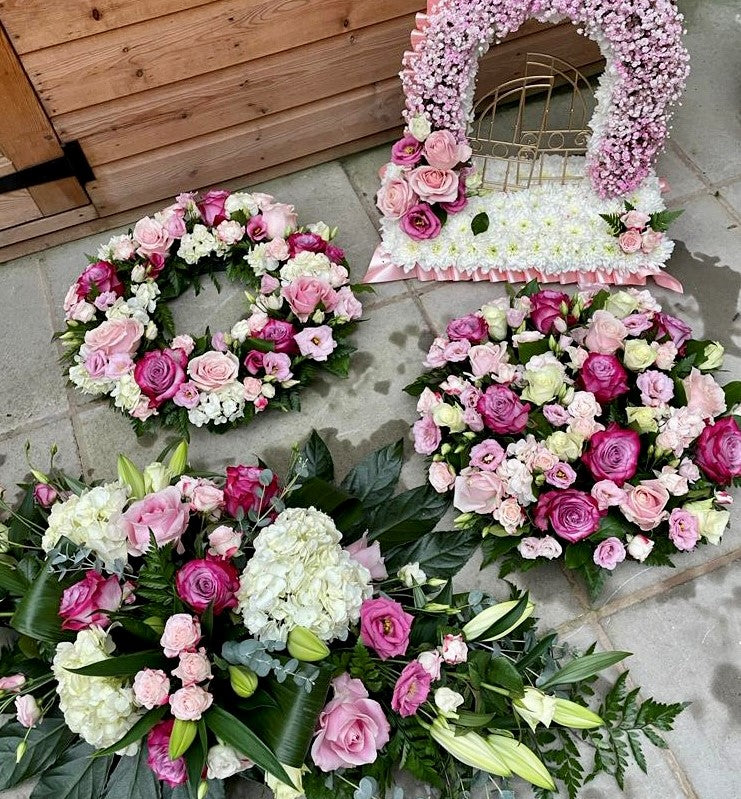 Funeral & Sympathy
We're sending love to you at this difficult time. All of our funeral flowers are made bespoke to you, we will work with you to create personal, special tributes with the colours and flower choices you have in mind.
Read more
Our delivery service
Same day and next day delivery of fresh flowers

Order before 3pm for same day delivery

We do not provide specific time slots for deliveries unless your order is a wedding/funeral, where we will pre-arrange delivery times given that your occasion is time specific.

Our delivery days

We deliver Monday - Saturday between 9am and 5.30pm. We do not deliver on Sundays, with the exception of Mother's Day Sunday or in the event that peak seasonal days fall on a Sunday, such as Valentine's Day or Christmas Eve.