Funeral & Sympathy tributes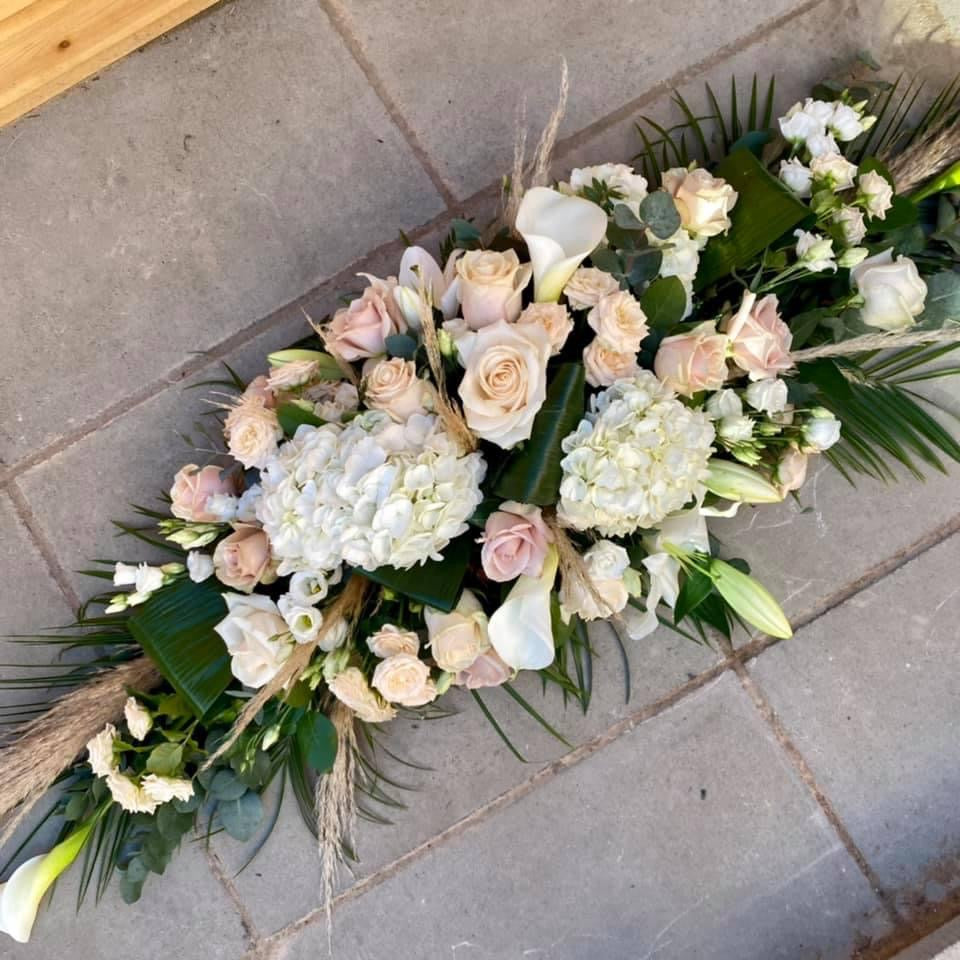 Funeral & Sympathy tributes
We are sending love to you at this difficult time. All of our funeral flowers are made bespoke to you, we will work with you to create personal, special tributes with the colours and flower choices you have in mind.
We will deliver directly to your chosen location at a time convenient for you. If delivery is to the funeral directors, we will arrange all aspects of delivery, if suitable.
Prices - All are estimates and may change after consultation on particular stem choices.
Casket sprays
£35 per foot
Letters
£35 per letter
Includes colour choice and cluster of your choice
Gates of Heaven
From £115
Angel Wings
From £150
Heart/Cushions/Wreaths
From £40 - please ask for more information as there are several varities of size and design
Other items available on request.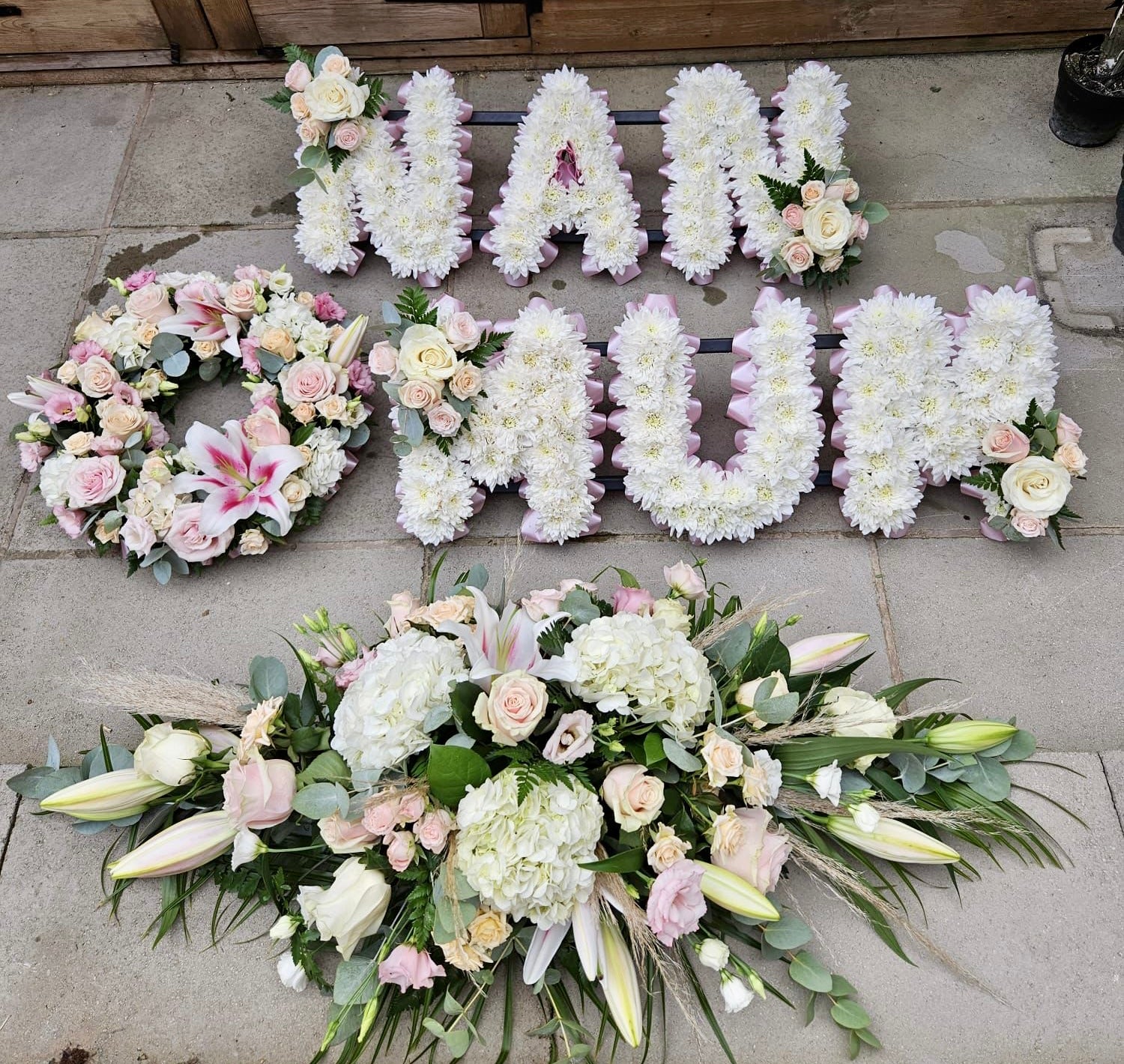 Contact us
For all enquiries please contact us on 07710428572 or email us hello@flowerdaysflorists.co.uk. Alternatively, you can fill out our contact form below and we will get back to you within 24 hours.
Contact Us